Subconscious Structure and Subject: The Fiction of what Is Symbolic
Estructura y sujeto del inconsciente: la ficción de lo simbólico;
Estrutura e sujeito do inconsciente: a ficção do simbólico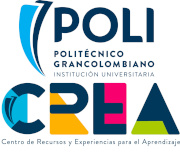 Author
Peña Pinzón, Evaristo
Share
Abstract
When talking about epistemology in psychoanalysis, we deal with two things: finding the remains of the analytical theory –especially with respect to Freud and Lacan– and checking out-of-context concepts it uses. Frequently, these concepts come from different sources. This implies an additional effort to give notions their rightful place, specifically when reporting what happens in these two spaces (essential for a psychoanalyst, the clinic, and routine.) Therefore, this article presents two concepts that are important for the activities related to clinic and routine: the notions of structure and subject in psychoanalysis, their relationship, and scope.
Hablar de epistemología en psicoanálisis implica un doble trabajo: el de encontrar los vestigios en la teoría analítica, preferentemente en los aportes de Freud y Lacan, y el de revisar fuera del contexto de la disciplina los conceptos con que se alimenta. En muchas ocasiones, estos conceptos provienen de diferentes orillas del conocimiento, lo cual implica un esfuerzo adicional de dar su lugar a cada una de las nociones, específicamente para notificar lo que sucede en esos dos espacios cruciales para el psicoanalista, la clínica y la cotidianidad. En este orden de ideas, este trabajo trae a colación dos conceptos muy importantes para las actividades comprometidas con la clínica y la cotidianidad: las nociones de estructura y sujeto en psicoanálisis, así como su relación y alcance.
Falar de epistemologia em psicanálise implica um duplo trabalho: o de encontrar os vestígios na teoria analítica, preferentemente nos aportes de Freud e Lacam, e o de revisar fora do contexto da disciplina os conceitos com que se alimenta. Em muitas ocasiões, estes conceitos provêm de diferentes extremos do conhecimento, o qual implica um esforço adicional de dar o seu lugar a cada uma das noções, especificamente para notificar o que sucede em esses dois espaços cruciais para o psicanalista, a clínica e a cotidianidade. Em este ordem de ideias, este trabalho traz a colação dois conceitos muito importantes para as atividades comprometidas com a clínica e a cotidianidade: as noções de estrutura e sujeito em psicanálise, assim como a sua relação e alcance.
Google Analytics Statistics